Music I Liked in 2013
30
Dec
2013
These end of the year list things are always fun and popular, but I can't keep track of a whole year, people. It's hard to remember what is a 2013 release. The fact of the matter is my listening habits have shifted with the rest of the world and I listen to a lot of single tracks. It is what it is. I'm not listing a lot of hip stuff. Lorde is cool but I am tired of "Royals" on the radio every 30 seconds. Patty Griffin put out a couple and she sounds like Patty. Katy Perry's album sounds like Katy Perry. One of Natalie Maines' best tracks on her solo album was a Patty cover. WHAT? It's all good, but sometimes fleeting.
On the flip, these are all albums that caught my interest and kept it.

Drew Kennedy: Wide Listener
Drew is a smart writer and his songs are all gems. While I rant above about only liking singles this year, Wide Listener holds my attention the whole way through. "Age and Color" and "Rose of Jericho" are good places to start. He also wins for favorite album art, how cool is that?
Brandy came to Texas from Canada and I am super glad she did. She sounds like nothing else in this state, and I have had Mourning Dove stuck in my head in total for approximately 1/32nd of this whole year. Seriously, it's going to get stuck in your head. Brandy writes with metaphor and poetry, and her guitar playing is fantastic. Get it.
The only list of 2013 where you'll see Drew and Brandy followed by Demi Lovato, but hey. This is my favorite pop album of the year. It's mature, hooky, Demi can sing like a fiend, and she manages to (thus far) avoid the drama and circus that a lot of the pop folk have going on these days. She's a lived a little, and you can tell it from some of the song topics. Just look at all that dirt on her arms!
I've been following Holly since her first album, and this one continues her streak of excellence. I can't really imagine trying to follow up on a family name like Williams with a music career, but she's more than capable of handling it. "Railroads" and "Without You" are stand outs.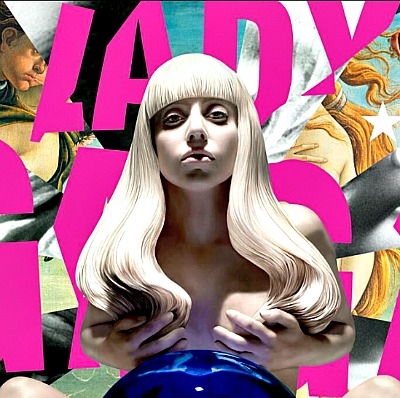 Ok, of COURSE this is on my list because I unapologetically love Gaga.   I think she is the best thing to happen to commercial pop in a long time.  This is a good record. That being said, I am not in love with every single track, but that's what happens when someone delivers what is, to them, a piece of art. "Applause," "Swine," and "Gypsy" are my favorites.
I found these girls on a music blog early this year, happened to find them at SXSW, had my mind blown, and now they are all over the TV and festival circuit. Good on them. This record is full of chill pop-rock-80's hybrid tunes, but go see them live and prepare for your face to melt off. Best of both worlds.
I am really looking forward to 2014…the first half of the year brings us releases from SUSAN GIBSON (yay!), Mary Chapin Carpenter, and Rosanne Cash. Oh, and some folk-pop from moi. Brang it.